RBG
GladiatorBoost provide WoW RBG Boosting Services🚀 at a Cheap price. You can order your desired WoW RBG Rating as well as RBG Wins with HOTA/H Players. Various rewards like Titles, Transmog & Achievements. Check below.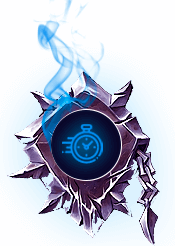 Fastest Start Time
We have RBG Boosts running everyday. No matter the timezone - There is convenient slots for everyone.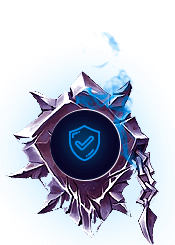 Safe & Secure
Selfplay RBG Boost guarantees 100% Safety. Piloted Boosts use Advanced & Encrypted Measures. Buy with confidence.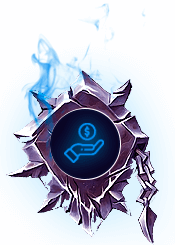 Cost-Effective Boost
RBG Boosts offered at the most competitive rate. Get the best value for RBG Rewards.
Order Process
Browse

Browse our WoW RBG Boost services;

Details

Chat with us & specify order details;

Payment

Place your order & pay;

Processing

Start your RBG order ASAP with our WoW Pros;

Confirmation

Confirm order delivery and leave us a review!
Why is WoW RBG Carry so popular?
World of Warcraft RBG Carry has been around since the early days of the game. RBG consists of a 10v10 battleground randomly selected, as well as starting as either Alliance or Horde factions. WoW RBG Carries allow players to stand out from one another, from high end rewards such as Elite PvP sets, high RBG Ratings, unique titles such as Hero of the Horde / Hero of the Alliance & weapons.
However, WoW RBG has such a high skill ceiling. This means the average RBG group cant push past 1800. Whether you want a fast RBG Rating carry to duelist or your daily RBG win, its not as easy as it seems. Every RBG team requires a different strategy, teamwork, your own class specific skill & time. There is however a shortcut to obtaining your ideal RBG Rewards – WoW RBG Carry services!
GladiatorBoost team consists of the top 0.1% WoW RBG players and boosters, ready to help you reach your PvP goals. They can carry you in RBG, help you obtain Duelist, farm wins as well as offering coaching, tips & guidance to taking your WoW RBG experience to the next level. This is why WoW RBG carries are so popular. The RBG carry allows you to obtain your PvP rating stress free & with the top current PvP players.
What can the WoW RBG Carry get me?
In World of Warcraft, you have most likely seen professional PvP players on your server, geared-up in the Elite PvP Sets and proudly wearing cool PvP titles like Hero of the Horde/Alliance. You should know that only 15% of the top WoW PvP players got to such high standing & RBG Rating themselves. Most World of Warcraft players don't have the hours on end to spend grinding arenas, farming PvP and boosting their skills. However, time may not be the only complication stopping you from reaching your ideal RBG rewards & obtaining your elite PvP gear. Various factors in the RBG such as overpowered compositions, unstable RBG meta & random one shots. All these factors prevent you from earning RBG rating at a steady pace. Even if you're a good PvP player yourself, weeks to even quite possibly months of continuous RBG grind is needed to achieve desired high RBG ratings.
Is there a faster way to buy RBG Carry now?
Of Course, there are and most so-called pro PvP RBG players on your server know about it and use it regularly to boost their titles and improve their skills. Professional WoW RBG Dailywin services and WoW RBG Boost can help you develop the necessary PvP skills and get that WoW RBG Carry that you require to start obtaining high ilvl PvP gear. So lets give an overview and summarize how our premium WoW PvP RBG Carry services can help you!
If you buy our WoW Shadowlands RBG Carry services, you will:
Save an immense amount of time gaining your WoW RBG Rating
Completely skip & avoid the lengthy RBG grinding process
Get WoW RBG guidance from true top level PvPers
Learn new Warcraft RBG tactics & playstyles along with compositions
Get your RBG Rating boosted up to Duelist Rank
Gain WoW RBG achievements granting you invites to other PvP activities
Realistically achieve your WoW RBG goals
How do WoW RBG Carries work?
WoW RBG Carries work by you letting us know your needs for the RBG service. You'll let us know your current RBG rating, and the RBG rating you wish to obtain. Once you've done that, you can let us know of any special instructions for the wow RBG carry & our RBG boosters will carry you until your objectives are met.
Why buy WoW RBG Carry with GladiatorBoost?
Our team of professional World of Warcraft RBG Boosters are ready to carry you immediately. Furthermore, your character must be level 60. We have no faction or region requirements for our RBG Carry services, as our RBG Boosters work 24/7 on both EU & US regions & PvP ladders. Some key points on why you should choose to buy a WoW RBG Carry from GladiatorBoost include:
Competitive, low & fair pricing on our WoW RBG Carry services
Professional R1 WoW players ready to start your WoW RBG order as fast as possible
Complete safety ranging from HWID resets, Private VPN's & Proxies for our Piloted RBG services
Customer satisfaction placed above all factors. We value & want you to be happy & satisfied with our WoW RBG Carry services!
How much arena rating needed for WoW HOTH/A title boost?
The whole notion of the WoW RBG is rotating around the acquisition of RBG rating. Since the World of Warcraft expansion Battle for Azeroth, PvP titles are rewarded instantly upon acquisition of arena rating, for example if you hold a RBG Rating of 2100, you'll receive "Duelist" title and be granted access to special PvP illusions & gear upgrades. WoW RBG Carry can be split into each rating categories which require levels of skill, gear & time to achieve. Listed below are the obtainable WoW RBG Achievements which grant special PvP rewards:
What ways do you provide WoW RBG Carry service?
We provide these RBG services through fixed ratings or per win, as Selfplay or Piloted options.
Discord – GladiatorBoost#0030
Email – info@gladiatorboost.com