WoW Shadowlands
Buy WoW Shadowlands Boost! Professional WoW Shadowlands Boosting services are available at GladiatorBoost. May it be Arena, Mythic+, Raids – even Accounts! We have it all.
Perhaps you don't have the time to spend hours in LFG forming a SoD raid group, pushing your arena rating / Gladiator, having lackluster gear for Mythic+, our WoW Shadowlands boost services are here for you. Providing an easy, LOW priced & professional WoW Carry in any aspect of the game.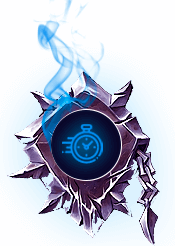 Start Instantly!
Most orders are started around a 15-45min scheduling time. Feel free to confirm before purchase by opening a chat with us.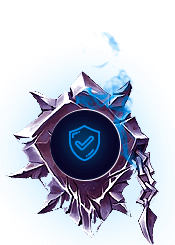 Safety
For our piloted WoW Shadowlands boost services, we use premium VPN's, HWID tools & residential proxies, maximizing safety as far as possible.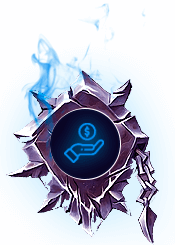 Top tier Boosters
Our Boosters consist of the current highest rated players on the EU & US PvP ladders, as well as top achieving Guilds, Mythic+ & RBG Teams. You are getting the players for the job.
How to order
Browse

Browse our WoW Shadowlands Boosting services

Details

Chat with us & specify order details!

Payment

Place your order & pay!

PROCESSING

Wait for the booster to finish your order.

Confirmation

Confirm order delivery and leave us a review!
Why is WoW Shadowlands Boosting so popular?
WoW Shadowlands boosting is so popular for many reasons. First and foremost, time. Nowadays, the average WoW player hasn't got the time to grind weeks upon weeks to hit arena ratings, mythic+ or raids. It can be a struggle to keep up with the current content & enjoy the game at the same time. This is where GladiatorBoost steps in – offering WoW Shadowlands boosting services safe & fair priced.
Should I buy a WoW Shadowlands boost?
You may be debating your purchase of a WoW shadowlands boosting service. At GladiatorBoost, we offer a wide range of WoW Shadowlands services, from Arena, RBG's, Mythic+ to powerleveling. Simply put, if you've seen players running around on their Gladiator mounts, with high mythic score or anything else which is very hard to obtain -the WoW Shadowlands boosting service is here for you. On GladiatorBoost, you can finally get Gladiator yourself, push your M+ Score, complete the raid on mythic difficulty & even push Hero in RBGs.
What are the differences between a Selfplay and Piloted service?
We offer our WoW Shadowlands Boosting services between two options: Selfplay & Piloted.
Selfplay:
Place a WoW Shadowlands Boosting order, be online at the scheduled time
You will get an invitation ingame to the group.
Depending on the service, the boosters will outline the rules for you (stay AFK, tag bosses etc, arena strats.)
Complete your WoW Shadowlands order! Its as simple as that. You pay, we schedule and you play!
Piloted:
Place a WoW Shadowlands boost order, we will confirm account details & start time of the service with you.
You can track the progress of your Shadowlands Boost through Discord in livetime
Request a stream of the boost if you wish for it
Enjoy the easy WoW Shadowlands Boost! Feel free to write us a review on Trustpilot.
Discord – GladiatorBoost#0030
Email – info@gladiatorboost.com