Mythic+
GladiatorBoost provide WoW Mythic+ Boosting services🚀 at a Cheap price. You can order your desired Mythic+ Boost in Any Dungeon, as well as Loot Traders. Various rewards like Gear, Keystone Master & Mounts. Check below.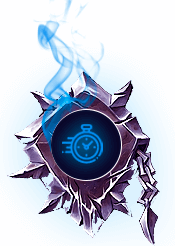 Mythic+ Boosts Everyday!
We have Mythic+ Dungeon Boosts running everyday, 24/7. Start your Mythic+ Boost within 15 Minutes.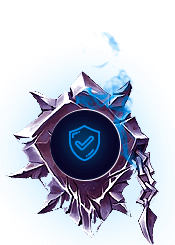 Safe & Secure
Mythic+ Boosting is completely safe and secure, 100% Guaranteed. Buy Mythic+ Boosts in confidence.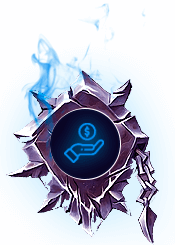 Lowest Price Guaranteed
Enjoy Mythic+ Dungeon Rewards at the lowest price.
How to order
Browse

Browse our WoW Mythic+ Boost services

Details

Chat with us & specify order details!

Payment

Place your order & pay!

Processing

Wait for the booster to finish your order.

Confirmation

Confirm order delivery and leave us a review!
What are the key benefits of buying a Mythic plus Carry?
You may be debating the purchase of a mythic plus carry, and wondering about the rewards & obtainable items that await. Some of these
include:
– Selfplay or piloted options for Mythic Plus, granting Mythic Score
– Fast & easy Mythic + carry for 252ilvl Weekly Vault
– Mythic+ carry to obtain Shadowlands Keystone Master: Season Two
– 2000+ Mythic score for the Seasonal Mythic Plus Mount: Soultwisted Deathwalker
Everything is possible through GladiatorBoost's WoW Mythic carry! If you've been tirelessly farming a certain item or piece which is BIS
for your WoW character, you can purchase loot traders which all have a chance of looting that item for you, saving you valuable time & energy
with pug groups. You can also choose a specific Mythic Keystone in your desired difficulty.
You can buy Mythic + carry in selfplay & piloted modes safely & confidently. Heres why:
– For selfplay, you are playing your WoW character through the Mythic + Dungeon yourself. This is 100% safe, as you are logged in playing from your own computer.
– For piloted, our boosters use premium VPNs to match your location, along with unique HWID resets per login.
How does the Mythic + carry work?
The process & ordering of the Mythic + carry is actually very simple and easy. The boost is carried out promptly and smoothly.
Selfplay:
Place a Mythic plus order, be online at the scheduled time
You will get an invitation ingame to the Mythic + group. You can fight along with the boosters to complete the keystone, or just follow along. Its up to you!
Some key points are to not pull mobs that could ruin the Mythic key & to avoid staying AFK.
Complete your Mythic plus dungeon! At the end of the key, if you purchased loot traders, all items will be traded to you.
Piloted:
Place a Mythic plus carry, we will confirm account details & start time of the Mythic dungeon with you
You can track the progress of the WoW Mythic Boost through Discord in livetime
Request a stream of the Mythic run if you wish for it
Enjoy the easy Mythic plus Carry! Feel free to write us a review on Trustpilot.
FAQ:
Can I selfplay the Mythic + key?
Yes, simply choose selfplay option.
How long will the Mythic + Boost take?
On average, the mythic + boost can take around 30mins to schedule in your team & around 40mins to complete.
Can I buy a specific wow mythic keystone?
Yes, you can. Select your desired keystone from the options.
Can I purchase multiple Mythic+ runs?
Of course! We also provide discounts if you purchase more than one Mythic keystone.
Why should I buy the Mythic plus carry?
There are a lot of factors. First and foremost, gear, perhaps the most timegated & most hard to obtain items in the game. Gear can be hard to obtain, as LFG groups always want to invite the most geared or highest rated Mythic + players. Perhaps you're trying to gear your alt character and don't have great gear or Mythic Score on it, you'll struggle to get into a solid Mythic+ group. Second of all, Mythic Score in general. Having low mythic score can result in instant declines to groups, as players don't want to risk depleting their Mythic + Keystone. This can be frustrating, as you may know the dungeon tactics already off by heart. Finally, playing
a certain class / specilisation that may be off meta can be a huge factor gatekeeping your Mythic + experience in WoW. Players simply want to take the best classes to ensure a smooth run.
In summary, you should buy the Mythic + carry to obtain your gear, Mythic Score and experience quickly & efficently. GladiatorBoost provides the opportunity to purchase a Mythic + carry without spending hours and hours searching a group or ranking your key.
Get a headstart into patch 9.1!