Raids
GladiatorBoost offer WoW Raid Boosting services ✅at a Cheap price. You can order your desired Raid Boost in Any Difficulty, as well as Fated Raid. Various rewards like Achievements, Mounts & Gear. Check below.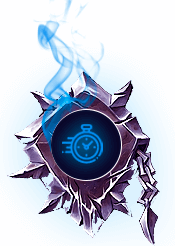 Raid Boosts Everyday!
We have multiple Raid Boosts running everyday, 24/7. Almost every hour!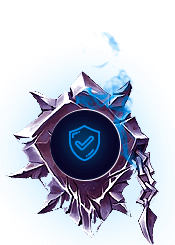 Safe & Secure
Raid Boosting is completely safe and secure, 100% Guaranteed. Buy Raid Boosts in confidence.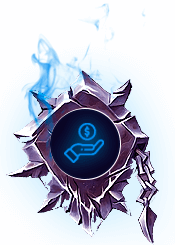 Lowest Price Guaranteed
Earn exclusive Raid Achievements at the lowest cost.
How to order
Browse

Browse our WoW Mythic+ Boost services

Details

Chat with us & specify order details!

Payment

Place your order & pay!

Processing

Wait for the booster to finish your order.

Confirmation

Confirm order delivery and leave us a review!
The Final Raid of Shadowlands: Sepulcher of the First Ones.
Its finally here! Are you ready for the most challenging, feared & last raid to end the Shadowlands Saga? Welcome to the Sepulcher of the First ones, the new raid in patch 9.2 being the most notoriously hard raid. The average player will no doubt struggle clearing SotFO raid even on normal difficulty therefore GladiatorBoost has come up with the solution. We're offering Sepulcher of the First Ones Boost in all 3 tier difficulties.
Bosses that you will clear by purchasing Sepulcher of the First Ones Boost include:
Solitary Guardian
Dausegne, the Fallen Oracle
Artificer Xy'mox
Prototype Pantheon
Skolex, the Insatiable Ravener
Halondrus the Reclaimer
Lihuvim, Principle Architect
Anduin Wrynn
Lords of Dread
Rygelon
Zovaal The Jailer
What are the rewards from the Sepulcher of the First ones Boost?
First and foremost, 3 difficulties are being released for the new Sepulcher of the First Ones raid. Those are as following:
Normal: Rewarding 252ilvl gear, up to 259ilvl from the last two bosses.
Heroic: Rewarding 265ilvl gear, last two bosses offering 272ilvl gear.
Mythic: Rewards a huge 278ilvl gear reward, last two bosses being 285. The highest item level obtainable in World of Warcraft.
Stuck on which difficulty to purchase your Sepulcher of the First Ones boost on? Not a problem! GladiatorBoost is here to clarify that for you. As trends follow, Heroic will be the most purchased and desirable difficulty. This is because it rewards amazing item level gear for you to equip, as well as being offer-able at a great price. Finally, mythic is advised for the most hardcore players out there. Sepulcher of the First Ones rewards the highest item level gear on Mythic difficulty obtainable in the game to date. Its simply the most elite, dominant and desired gear money can buy.
WoW Raid Carry service
WoW Sepulcher of the First ones is the new raid in patch 9.2 – Eternities End. It is no doubt the hardest WoW raid to date, along with providing the most upgrades & obtainable feats of strength. Even months after raid release, LFG groups struggle and spend hours forming a SoD group, filtering out failing raid applicants & are still unable to complete Sanctum of Domination on Heroic difficulty. This is why GladiatorBoost
is here to provide a smooth, fast & simple full Sanctum of Domination carry wipe free & with professional players.
What are the key benefits of buying a Sanctum of Domination Raid carry?
Sanctum of Domination provides many rewards & obtainable items. Some of these include:
– Huge gear upgrades! 246ilvl gear obtainable from the last 2 bosses of Sanctum of Domination.
– Simple & Easy Sanctum of Domination carry for weekly vault
– Achievements, including Ahead of the curve: & Cutting edge:
– Full Sanctum of Domination raid carry in a matter of hours
How does the Sanctum of Domination carry work?
You can buy Sanctum of Domination raid carry in both selfplay & piloted modes. The process is actually very simple and easy.
Selfplay:
Place a Sanctum of Domination order, be online at the scheduled time
You will get an invitiation ingame to the Sanctum of Domination raid group.
You can fight along with the boosters to complete the raid, or AFK after tagging the boss to ensure you recieve loot.
Complete your Sanctum of Domination run! If you purchased additional loot traders, they will trade you items at the end of each boss.
Piloted:
Place a Sanctum of Domination order, we will confirm account details & start time of the raid boost with you
You can track the progress of the WoW Sanctum of Domination boost through Discord in livetime
Request a stream of the Sanctum of Domination run if you wish for it
Enjoy the easy Sanctum of Domination carry! Feel free to write us a review on Trustpilot.
FAQ:
Can I selfplay the Sanctum of Domination raid?
Yes, simply choose selfplay option.
How long will the Sanctum of domination carry take?
On average, the raid completion takes up to a couple of hours.
Can I buy multiple Sanctum of Domination carries?
Yes, you can! We will schedule them to fit your schedule.