Torghast
WoW Torghast Carry! Buy Torghast Carry at GladiatorBoost. We provide multiple timeslots & Torghast carries every day for your desired Torghast layer & wings.
Perhaps you've just come back to the game or trying to speed gear an alt, our Torghast carry service is here for you! Providing an easy weekly Torghast clear in the shortest time possible.
9.1 Weekly Cap = 2060 Soul Ash and 360 Soul Cinders!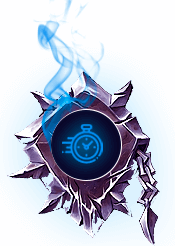 Torghast carries daily!
Multiple timeslots are available for our Torghast boosts. Most orders start within 15mins-2hours.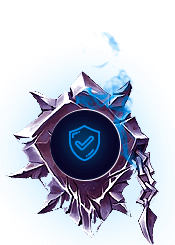 Easy to order
Simply place an order & get ready to start the boost!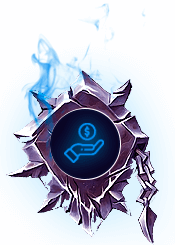 Upgrade your legendary!
Obtain Soul ash & Soul cinders, upgrading your legendary to 262.
How to order
Browse

Browse our WoW Torghast Carry services

Details

Chat with us & specify order details!

Payment

Place your order & pay!

Processing

Wait for the booster to finish your order.

Confirmation

Confirm order delivery and leave us a review!
Torghast Carry service
Torghast was introduced to WoW in Shadowlands. Torghast is the primary source of Soul Ash & Soul Cinders, resources needed to upgrade your legendary.
How many Torghast carries do I need to upgrade my legendary?
The chart below shows the TOTAL amount of Soul ash & Cinders needed from Torghast carry to upgrade your Legendary:
| | | | |
| --- | --- | --- | --- |
| Rank | Item Level | Soul Ash | Soul Cinders |
| Rank 1 | 190 | 1,250 | – |
| Rank 2 | 210 | 2,000 | – |
| Rank 3 | 225 | 3,200 | – |
| Rank 4 | 235 | 5,150 | – |
| Rank 5 | 249 | 5,150 | 1,100 |
| Rank 6 | 262 | 5,150 | 1,650 |
How does the Torghast carry work?
You can buy Torghast raid carry in both selfplay & piloted modes. The process is actually very simple and easy.
Selfplay:
Place a Torghast order, be online at the scheduled time
You will get an invitiation ingame to the Torghast group.
You can fight along with the boosters to complete the layers, or AFK.
A key point is to not pull any mobs, let your booster be in control of that.
Complete your Torghast run! If you purchased a 2nd layer, you'll get started immediately.
Piloted:
Place a Torghast order, we will confirm account details & start time of the raid boost with you
You can track the progress of the WoW Torghast boost through Discord in livetime
Request a stream of the Torghast run if you wish for it
Enjoy the easy Torghast carry! Feel free to write us a review on Trustpilot.
FAQ:
Can I selfplay the Torghast Carry?
Yes, simply choose selfplay option.
How long will the Torghast carry take?
On average, the Torghast carry takes around 20-30mins per layer.
Can I buy multiple Torghast carries?
Yes, you can! We will schedule them to fit your schedule.