Mythic+
GladiatorBoost provide WoW Mythic+ Boosting services🚀 at a Cheap price. You can order your desired Mythic+ Boost in Any Dungeon, as well as Loot Traders. Various rewards like Gear, Keystone Master & Mounts. Check below.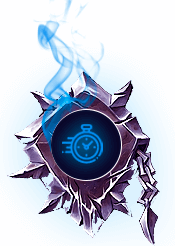 Mythic+ Boosts Everyday!
We have Mythic+ Dungeon Boosts running everyday, 24/7. Start your Mythic+ Boost within 15 Minutes.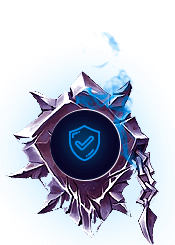 Safe & Secure
Mythic+ Boosting is completely safe and secure, 100% Guaranteed. Buy Mythic+ Boosts in confidence.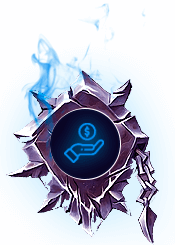 Lowest Price Guaranteed
Enjoy Mythic+ Dungeon Rewards at the lowest price.
Order Process
Browse

Browse our WoW Raid Boost services;

Details

Chat with us & specify order details;

Payment

Place your order & pay;

Processing

Start your Raid order ASAP with our WoW Pros;

Confirmation

Confirm order delivery and leave us a review!
The first Season of WoW Dragonflight – How can the Mythic+ Carry help me?
At last, Season 1 of Dragonflight is here! Are you ready for the most notorious, expertized and entertaining Mythic+ Dungeons ever released? The average player may face difficulties in clearing Mythic+ Keys. Therefore, our professional team has come up with the solution. We're offering Mythic+ Boosts in all keystones!
What are the rewards from the WoW Mythic+ Boost?
First and foremost, brand new exciting rewards are available in Mythic Dungeons. Those are as following:
Hailstorm Armoredon Mount from Keystone Master Dragonflight;
Best gear from +15 Difficulty of Mythic+ Dungeons;
Gear, Achievements & strong PvE trinkets;
Weekly vault – Chance to loot BIS Gear for your spec.
Stuck on which Keystone level to purchase your Mythic+ Boost on? No stress! GladiatorBoost is here to clarify which key is most viable for you. As trends follow, 15 Keystone's are the most popular variation of the WoW Mythic+ Boost. This is because it rewards the BIS PvE Gear obtainable as well as at a desirable price. Furthermore, 20 Keystone level is advised for more experienced hardcore players. Mythic+ Boost is simply the most exclusive, rewarding and desired service money can buy.
How does the Dragonflight Mythic+ Boost work?
You can buy Dragonflight Mythic+ Boosts in both Self-play & Piloted modes. The process is actually very simple and easy.
Selfplay:
Place a Dragonflight Mythic+ Boost order, be online at the scheduled time;
You will get an invite in-game to the Raid group.
You can fight along with the boosters to complete the Dungeon, or AFK after tagging each boss to ensure you receive loot.
Complete your Mythic+ Boost! If you purchased additional loot traders, they will trade you items at the end of the dungeon.
Piloted:
Place a Dragonflight Mythic+ Boost order, we will confirm account details & start time of the Mythic+ Keys with you;
You can track the progress of the WoW M+ boost through Discord in live-time;
Request a stream of the Mythic+ Boost run if you wish for it;
Enjoy the easy M+ Boost! Feel free to write us a review on Trustpilot.
FAQ:
Can I selfplay the Mythic+?
Yes! Simply choose Self-play option.
How long will the Mythic+ Boost take?
On average, the Mythic+ Key takes around 30 Minutes.
Can I buy multiple M+ carries?
Yes, you can! We will schedule them to fit your schedule.