back to list
Diablo 4 Season of the Malignant Guide: Tips and Tricks to Prepare for the New Season
July 24, 2023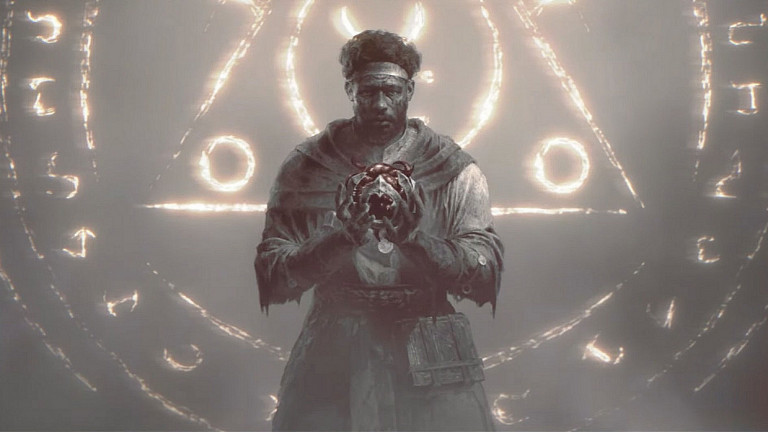 Diablo 4's first season, Season of the Malignant, is set to start on July 20, and players are eager to jump into the new content. With additional legendaries and uniques, a battle pass, a new quest line, and the Malignant Monsters to battle, players are in for a treat. However, before diving into the new season, there are a few things to do to prepare.
In this Diablo 4 Season of the Malignant guide, we will provide tips and tricks to help you prepare for the new season. From completing the campaign to uncovering the entire map and grabbing every Altar of Lilith, we will cover everything you need to know before the season starts.
Completing the Campaign
The most important thing to do before starting a new season in Diablo 4 is to complete the campaign on your main character. This allows you to skip the campaign on your new characters, including those you create in Season of the Malignant.
Completing the campaign also helps since the seasonal quest line takes place after you've beaten the story. Moreover, while you're no longer able to do main quests, your leveling grind will mostly focus on dungeons and events.
Unlocking Your Horse
While you do get the horse quest from the campaign, unlocking your steed is technically a side quest, and you can miss it if you aren't paying close enough attention. Unlocking your horse on one character will allow you to use the horse at level 1 on all subsequent characters.
You're going to need a fast way around Sanctuary when you're leveling up in season 1, and the horse is easily the best way to travel in Diablo 4.
Uncovering the Entire Map
Revealing the entire map of Sanctuary before the season starts is an excellent way to gain an advantage. This task includes discovering all zones and sub-zones, as well as various waypoints/fast travel points.
Upon starting the new season and seeing the world map, you still need to reactivate most of the waypoints by visiting those areas. Some waypoints will only appear once you've conquered Strongholds.
Increasing Your Renown
Renown is essential in Diablo 4, and increasing it before the season starts can give you a significant advantage. Take note of various ways to increase renown, such as Strongholds, dungeons, and side quests.
Discovering All Altars of Lilith
Altars of Lilith provide you with permanent boosts that also apply to alts, even those that you make whenever a new season begins. With this in mind, you can start off the season with boosts to your stats.
Choosing Your Class
Thinking about the first character you'll play with is perhaps the most important factor if you want to prepare for Diablo 4 Season of the Malignant. Again, you'll start from level 1, which leads to yet another grind.
This entails farming XP, gathering gear, acquiring aspects, and fine-tuning your build, all while experiencing new mechanics (i.e. Malignant Monsters and Malignant Hearts). You could pick the class that you're most comfortable in using, or something that might complement a friend in case you prefer co-op runs.
Logging on with Your Main Character
On July 18, two days before the season starts, Diablo 4 will have a patch. From that point onwards, you'll want to log on at least once with your main character (the one that has the most progress). That's because parts of that progress will be account-based and, as such, will be carried over once Season of the Malignant begins.
Experimenting with Builds
A great time to experiment with builds is right before a new season begins. If you're interested in finding a new build or playstyle to kickstart Season of the Malignant with, now is the time to start tinkering with your current builds or new builds entirely.
Leveling a New Character
Getting through the first 50 levels in Diablo 4 can be quite time-consuming, even if you skip the campaign. This is why now is a great time to make a new character. Making a new character will let you experience the leveling experience with a campaign skip, letting you familiarize yourself with Grim Favor objectives and good XP dungeon farms.
Prioritizing Dungeons with Side Quests
Given that players will still need to redo dungeons in the coming season, you might want to prioritize dungeons that also have side quests. This is mostly to save time since clearing a dungeon and a related side quest nets you XP, renown, and aspect rewards.
Final Thoughts
To prepare for Diablo 4 Season of the Malignant, completing the campaign, unlocking your horse, uncovering the entire map, increasing your renown, discovering all Altars of Lilith, choosing your class, logging on with your main character, experimenting with builds, leveling a new character, and prioritizing dungeons with side quests are the key things to do.
By doing these things, you'll be in a much better position to take on the new season and all it has to offer. So, start preparing now and get ready to take on the Malignant Monsters!